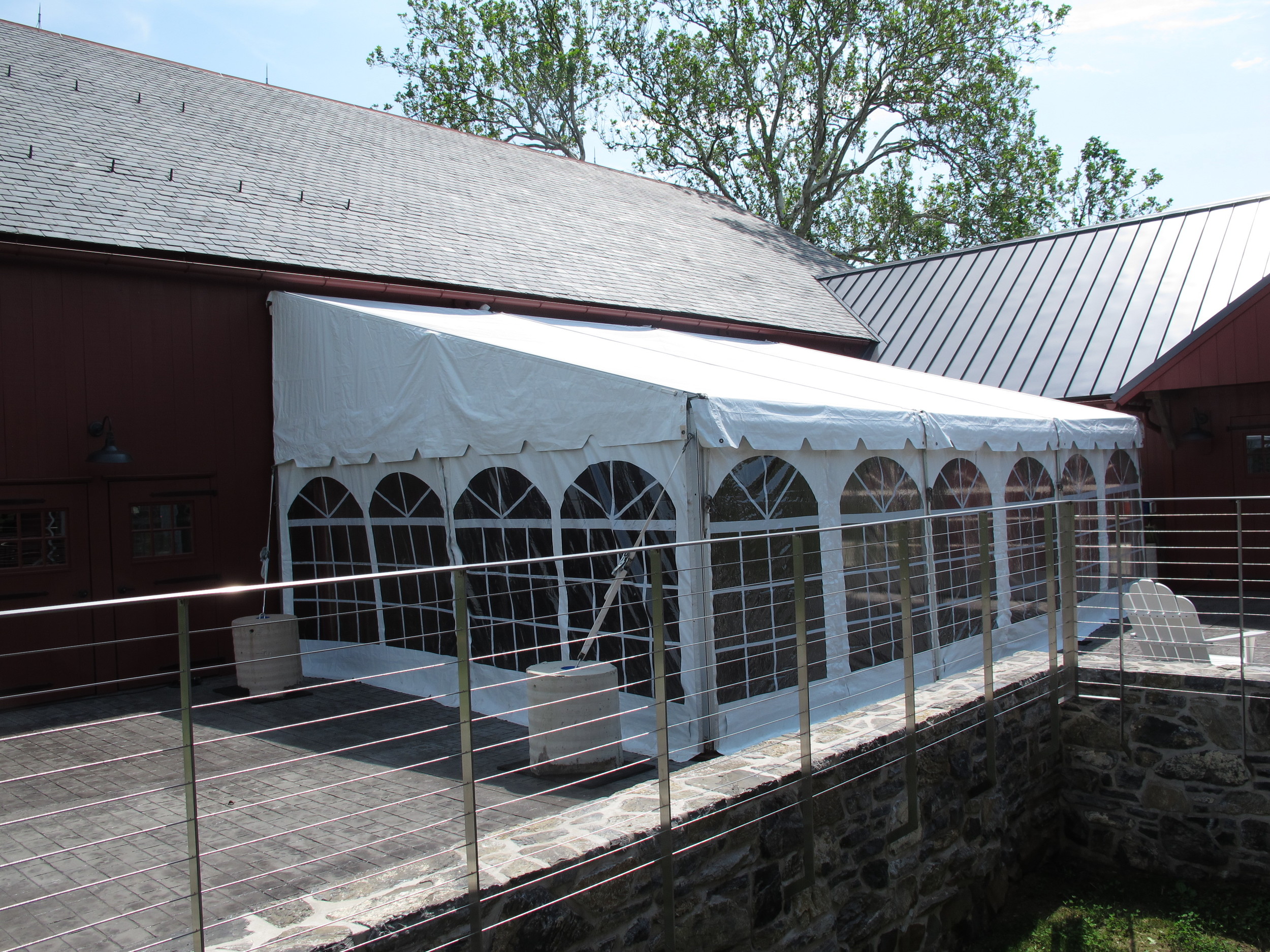 Keder tracked cathedral window tent sidewalls
White wedding tent with open side walls
Tent with matching red and white striped sidewalls
Tents with white sidewalls
30x45 white frame tent with kedered cathedral window sidewalls
Wedding tent with church window style sidewalls
20x20 tent with open sidewalls
Wedding tent with white sidewalls
Large tent with cathedral window sidewalls
30x50 blue and white tent with no sidewalls
Party tent with clear sidewalls
Wedding tent with cathedral window sidewalls
Bat Mitzvah tent with clear sidewalls
Wedding tent with clear sidewalls
30x30 frame tent with kedered cathedral window walls
Large tent with solid white sidewalls
We get this question or a variation of it often:
Do you rent canopies (without sidewalls)?
How much extra do sidewalls cost?
Are the sidewalls easy to install?
Can the sidewalls be rolled up?
In this post, I'll answer all of those questions. All of our tents can have their sidewalls either open or closed. The price for most tents includes the matching sidewall for free. You can also add clear or cathedral window walls for an extra fee.
When we deliver the tent, our installation crew can install some of the walls, install all of the walls or leave them onsite in case you need to install them later. The walls are designed to be attached or removed, not rolled up. If you have any further questions about tent walls, please contact us.